This is a free educational series of comprehensive blog posts intended to give you the knowledge and tools you need to take your SaaS marketing to the next level.
Whether you're just starting out and want to figure out SaaS marketing or you're an experienced SaaS marketer who wants to refresh your knowledge and learn new techniques, you've come to the right place!
In this SaaS marketing educational series we'll publish comprehensive blog posts covering topics in SaaS marketing. Starting from the fundamentals, all the way to advanced strategies and tactics. Including step by step guides and examples from other SaaS companies who've done it well.
Topics will include:
1. The SaaS Marketing Plan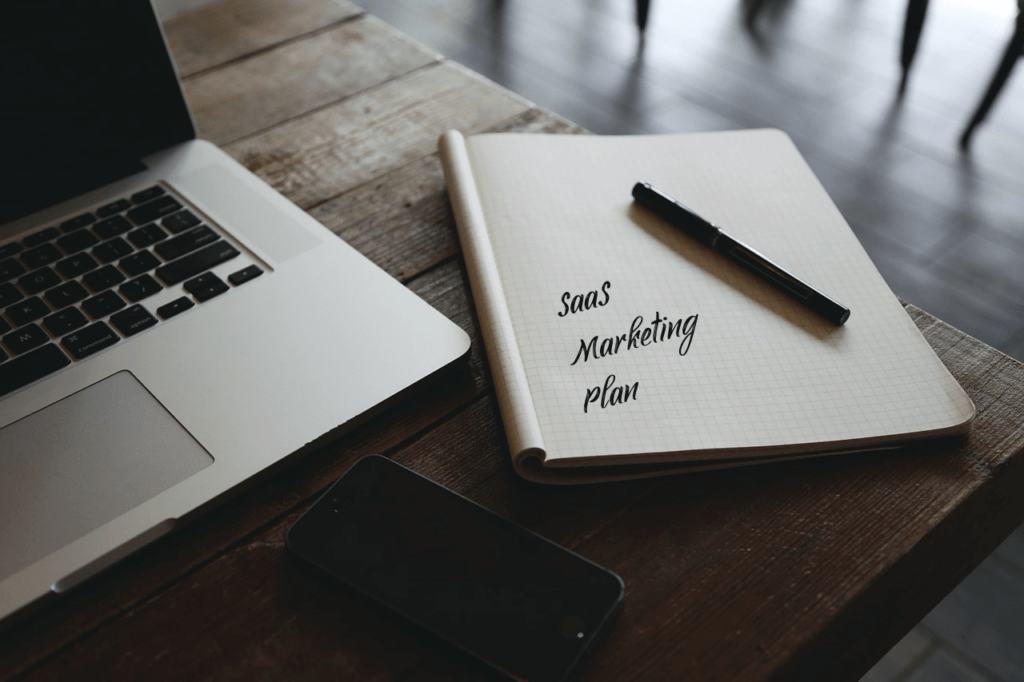 How to create a SaaS marketing strategy
SaaS marketing is different from selling products in an e-commerce store. Different goals, different customer behavior, different key performance indicators (KPIs), and a different business type.
The good news is that there is a pattern about SaaS and you can create a marketing strategy for it. We'll go over the patterns you should know and how to think about marketing for SaaS.
How to assess strategy-business-fit
In SaaS you can have product-led motion and pricing structure, and you can have sales led motion and pricing structure. Your strategy has to take into consideration what customer acquisition and pricing motion is right for you, so you can tailor your plan according to that.
We'll talk in detail about the differences between the go-to-market motions, and how you should approach your marketing so you can plan for strategy-business-fit for your SaaS.
How to determine who does what
Once you've defined your SaaS marketing strategy, you need to divide and conquer. Allocating the right tasks to the right people and empowering the team with the right tools and knowledge is super important in order to achieve productivity.
We'll discuss the best ways to break silos between teams and teammates so everyone can be empowered to achieve the collective goals.
2. The SaaS Marketing Techniques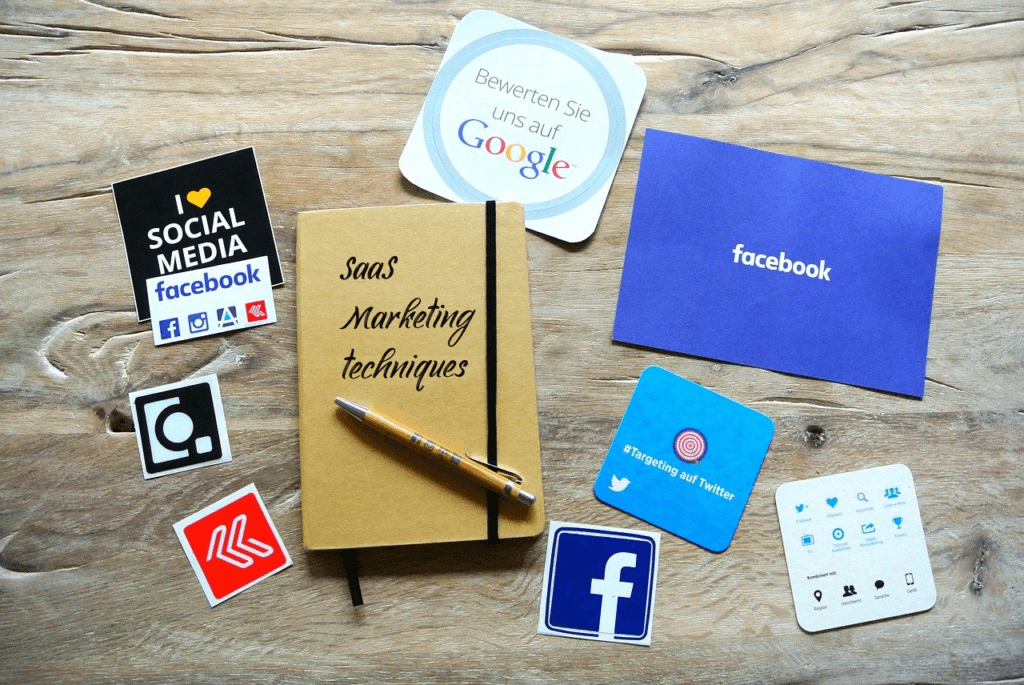 The techniques that actually work in SaaS
Online marketing has many techniques, we'll talk about how to choose the right techniques for SaaS marketing specifically. From SEO to content marketing, to social media platforms and which ones make the most sense. To advertising and what you need to know about running ads for SaaS products.
There are lots of nuances in marketing techniques. It can take a lot of time to figure out what works for SaaS marketing, we're here to save you time and share all the best practices.
How to turn techniques into measurable tasks
There is a popular quote in management that applies to marketing "you can't manage what you can't measure." - Peter Drucker
Once you learn what techniques you should be using for your SaaS marketing, it's very important to learn how to measure the tasks that every technique entails.
Common mistakes to avoid when executing
If you can learn what mistakes to avoid you'll shorten the learning curve, and achieve your desired results faster.
We'll have a collection of stories and examples for you of what mistakes to avoid when it comes to SaaS marketing.
Key Performance Indicators that matter
When it comes to key performance indicators for your SaaS marketing results, there can be a ton of data points. But there are only a few that really matter and move the needle.
We'll show you the most important KPIs for SaaS companies and how they should be aligned with the team's marketing activities.
3. How to Optimize SaaS Marketing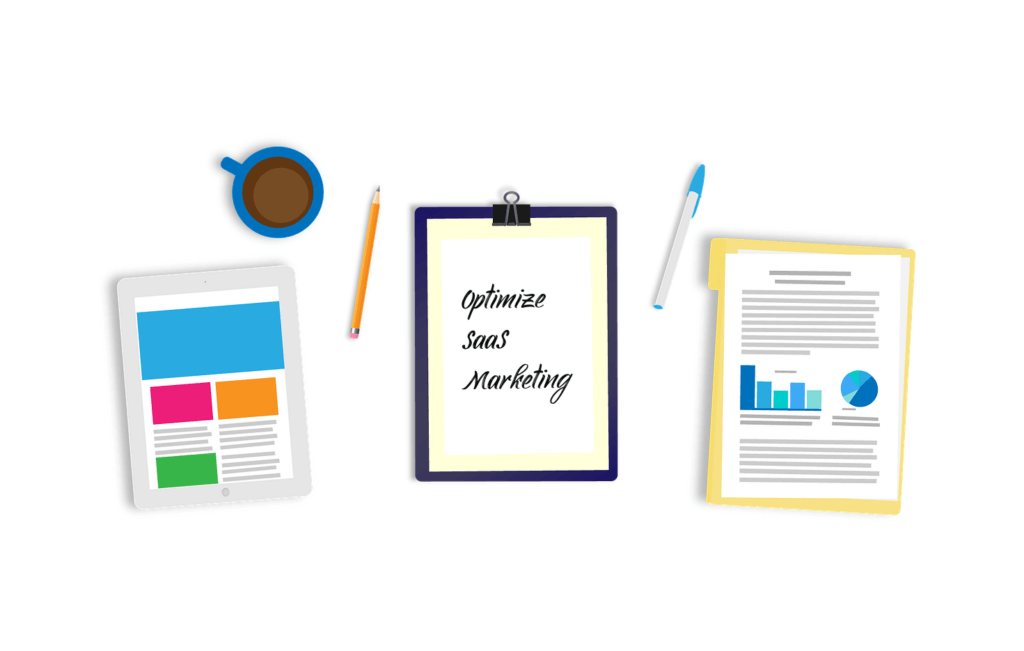 What metrics you should pay attention to
To drive growth and move the needle forward we need to pay attention to specific metrics, and ignore other metrics because they can be a distraction or just vanity.
We'll discuss how to recognize which metrics are the most important for driving growth and which metrics are vanity for SaaS marketing.
What it takes to consistently move the needle
The thing about growth is that depending on the SaaS marketing technique, at some point the growth slows down. Especially when it comes to driving growth through ads, when you stop the ads, does the growth stop?
We'll cover how to make sure that growth doesn't stop even if one of your techniques stops working or if you run out of budget for ads.
How to automate and do more of what works
You can save a lot of time by putting certain SaaS marketing activities on autopilot by using marketing tools. From email marketing automation, to SEO, to advertising.
We'll look at ways to automate those marketing activities, so they can be 'working for you while you sleep'.
Case studies of other SaaS companies doing marketing well
A great way to learn how to do SaaS marketing and take action is by getting inspired with other SaaS companies who've done it well using best practices.
We'll look at SaaS marketing case studies of companies who are role models for certain strategies executed very well. We'll go over the execution step by step and explain how they did things, our hypothesis for why it worked, and how it can work for you.
Subscribe to the series and share
If you haven't yet, make sure to subscribe to our newsletter via the email box so you can receive a free educational piece every week.
Follow us on Twitter @AllFactors to receive the latest SaaS marketing tips.